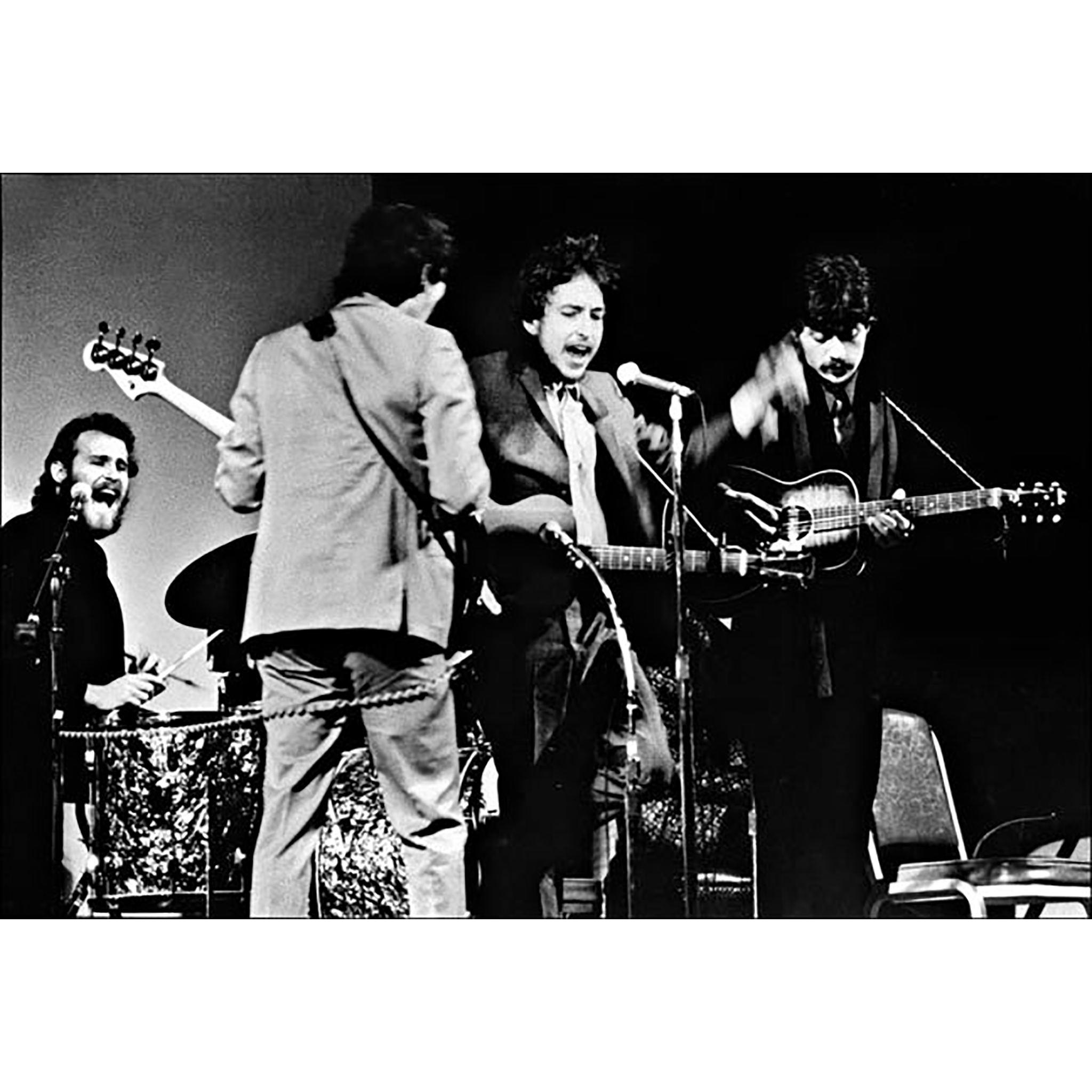 UPDATE: 12 June 2020
For the book of the podcast – and much more, buy Adrian Smith's Slouching Towards Big Pink Essays on Bob Dylan and The Band, Woody Guthrie, and Franklin Delano Roosevelt (Takahe, 2020): https://www.amazon.co.uk/gp/product/1908837144/ref=dbs_a_def_rwt_bibl_vppi_i4
===
This is the story of Bob Dylan and The Band's hard rockin' performances at the two Woody Guthrie tribute concerts staged in Carnegie Hall on 20 January 1968, AND of a controversial song as unknown today as then: Guthrie's last complete composition, 'Dear Mrs Roosevelt'. Dylan has never reprised the song, and neither he nor anyone since has ever performed it in its entirety. Why Woody Guthrie wrote 'Dear Mrs Roosevelt', and how Bob Dylan rescued it from obscurity twenty years later, reflects the close relationship between 'people's music' and progressive politics in America from the 1930s to the 1960s. No president has been celebrated in song as much as Franklin Delano Roosevelt, and no First Lady has loved folk music like Eleanor Roosevelt – this is as much their story as that of Guthrie, Dylan, and his sidemen. So search for 'Dear Mrs Roosevelt' on Spotify or YouTube – then turn the volume up, and imagine how Dylan and the former Hawks' three-song sets disrupted and energised a worthy, respectable, and respectful audience one wintry Saturday in New York City half a century ago. OK, it's not quite Newport '65, but almost!
TEXT: Adrian Smith
DESIGN AND ADVISER: Rob Joy
NARRATORS:
Adrian Smith [episodes 1, 3, 5, 7, 9, 11 and 12]
Rob Joy [episodes 2, 4, 6, 8 and 10]
SINGER: Mike Hammond [episode 13]
DEDICATION
This podcast is in memory of Adam Smith (1984-2016), an artist and fabricator with impeccable musical tastes, not least in his love of The Band.
THANKS
In the USA, Bob Clark (Franklin D. Roosevelt Library and Museum), Tiffany Colannino (formerly of the Woody Guthrie Center), and Joel Rafael (Inside Recordings). In the UK, Will Kaufman, Chris Prior, James Jordan, David Dunn, Jon Conlin, Frank Cogliano, Simon Fox, Lyn and Roger Clark, Maryrose and Ron Bodycote, Georgia McDonald, and above all, Mary Smith. Thank you to TRS Music for their tacit agreement, following three unanswered approaches, tot he performance of 'Dear Mrs Roosevelt' for an academic, non-commercial purpose.
Adrian Smith is especially grateful to David Kynaston for his advice and encouragement, and to the Dodge Brothers' Mike Hammond for the first complete performance of 'Dear Mrs Roosevelt' in over seventy years. Above all, Rob Joy is to be thanked, not just for his encyclopaedic knowledge of Bob Dylan and technical expertise, but for his patience, good humour, and dedication in realising the notion that as yet unpublished research might be disseminated globally via a dedicated podcast.
BIO
Adrian Smith is Emeritus Professor of Modern History at the University of Southampton: https://www.southampton.ac.uk/history/about/staff/as5.page
Rob Joy has a History BA, MA, and PhD, all awarded by the University of Southampton
Michael Hammond is Associate Professor of Film at the University of Southampton: https://www.southampton.ac.uk/film/about/staff/mkh.page
LINKS
EPISODES
1: An introduction …
2: Bob and The Band – the road to Carnegie Hall, 20 January 1968
3: Still inside Carnegie Hall, 20 January 1968
4: Bob plays songs about the President!
5: Franklin and Eleanor Roosevelt – White House folkies
6: Woody takes on Washington – with some help from Pete Seeger
7: Woody and Pete go to war – and mourn the President
8: People's Songs – the rise and rise of Henry Wallace
9: Woody Guthrie, Pete Seeger, the Weavers, and Un-American Activities
10: 'Dear Mrs Roosevelt' – the real [new] deal
11: One half of a conclusion
12: A conclusion – the second half
13: Mike Hammond plays 'Dear Mrs Roosevelt'
For the book of the podcast – and much more, buy Adrian Smith's Slouching Towards Big Pink Essays on Bob Dylan and The Band, Woody Guthrie, and Franklin Delano Roosevelt (Takahe, 2020):
https://www.amazon.co.uk/gp/product/1908837144/ref=dbs_a_def_rwt_bibl_vppi_i4
https://www.bookdepository.com/Slouching-Towards-Big-Pink-Adrian-Smith/9781908837141